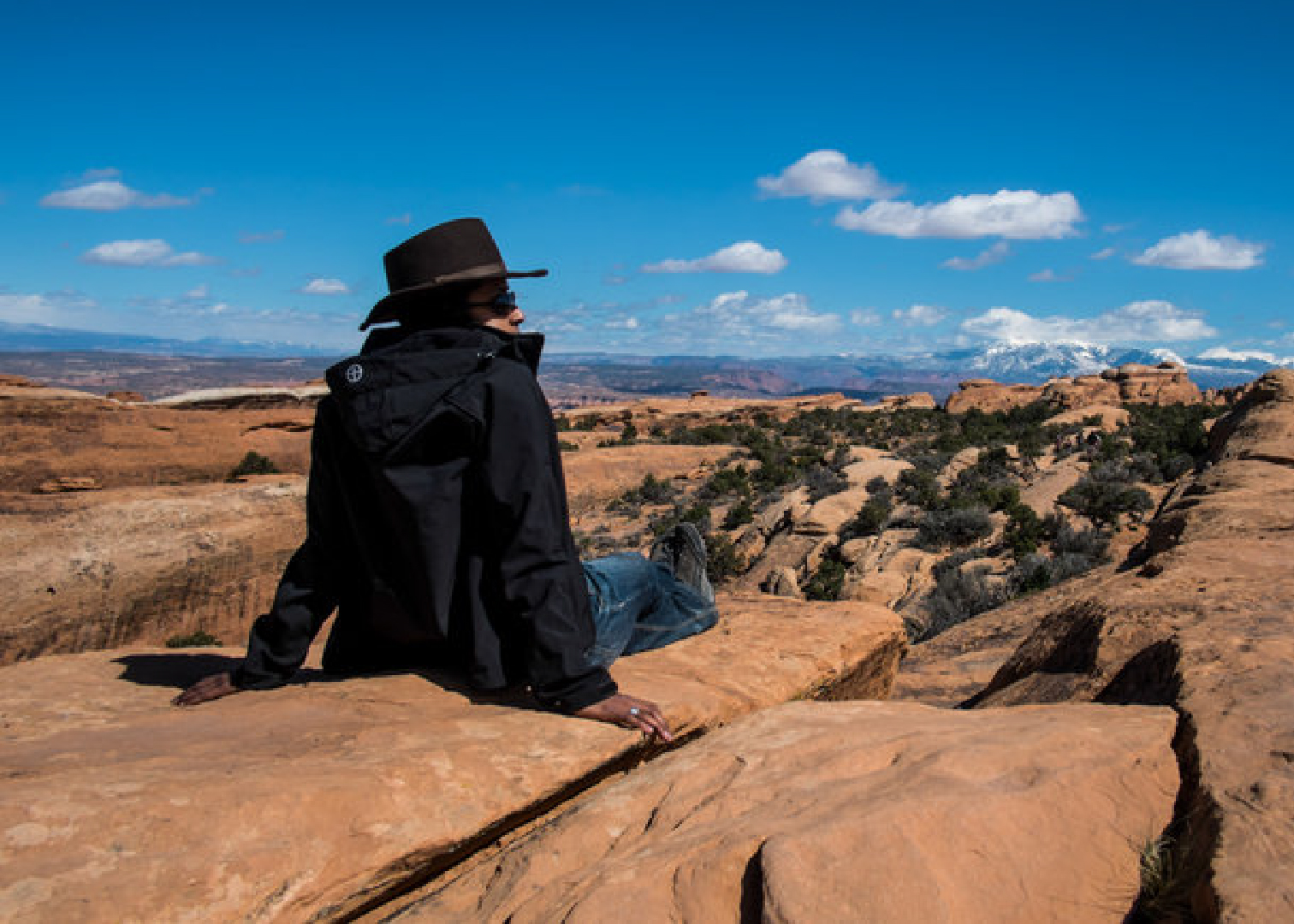 CHARLENE WINDFRED is a Fujifilm X-Photographer who captures exquisitely the byproduct of a life in perpetual transit. She was born and raised in Singapore. She lived for 15 years in Australia. In 2013, she sold everything and began the life of a nomad.
3 words to describe Nature?
Overwhelming, longing, life
3 things Nature taught you?
That life persists. That death comes for us all. That to be able to walk, to test my body against the earth, is one of the finest abilities I am lucky enough to take for granted (at the moment, anyway)
3 most treasured Nature spots?
Arches National Park. The open ocean. Any inner city park, being the closest I normally get to Nature… sad but true!
When you look at the ocean, it makes you feel…?
Overwhelmed and calmed at the same time
When you see a forest, it makes you feel…?
Like I want to go for a very long walk and look at everything. This very rarely happens, however.
When you see a volcano, it makes you feel…?
I've never actually seen one, so I'll get back to you when I do!
When you see a sunrise or sunset, it makes you feel…?
Sunrise – it's been a while since I've seen one of those. Next! Sunset – whenever I'm in a position to see an entire sunset vista, it honestly makes me feel like having a glass of wine.
When you hear thunder, it makes you feel…?
Glad to be inside!
When you hear the wind howling, it makes you feel…?
Like I want to be outside, running around like a crazy person.
Are you an Ocean, Mountain, Forest, or Desert person?
Of the 4, the Ocean has been the only one I can say I've been to enough to be familiar with its many moods. I like to think I'd be a mountain person, because I find rocks strangely comforting to be around (and climbing is one of the things I've wished I could afford to do since I was a kid), but that could be me romanticizing both mountains and my affinity for them! Again, will get back to you if/when that actually happens.
On a scale of 1 to 10, how important is Nature to your well-being?
10, because it's everything. We can't live without nature can we?
Share with us a childhood nature memory?
There are no maritime background, or lineage of proud/rogue sailors in my family's runaway past. My father was a mad keen fisherman though, and that's probably where my draw to the ocean started. Dad would disappear for days on these extended fishing trips in the South China sea when I was little, bringing back ice chests full of all sorts of fish and a bunch of awesome stories each time (he was a sensational story teller). I begged to go for years and kept being told it would happen as soon as I was old enough.

So that was my 8th birthday present. My parents worried for their small, sickly child out at sea during the onset of the monsoon season, but as Dad would recall about 20 years later, I'd positively flourished in those 5 days. That was the beginning of yearly trips in Malaysian waters.

The things I remember about being at sea: Stormy days – large approaching masses of angry water waiting to eat the boat, securing anything that would fly when being tossed around. Listening to the boat creak and moan woefully in the thrash. Afterwards, small fish roiling on the water as the clouds moved away, far as the eye could see in every direction; a lone marlin worrying a frantic ball of its prey in the water, the glorious still-frame of a sailfish in flight, a line of sunlight gleaming off its saltwater lacquered dorsal fin, down curved flank and flashing off its sickle of tail. The curious, heady mix of brine and diesel fumes (and in this case, old fish) that to me, will always mean "port."

But what I retain most about those days is staring up at clouds puffing into existence, wavering shards of sunlight converging conical to a point in the water, or at a horizon that was never really still, the way it is on land. I never took to fishing, but it allowed me to spend days dreaming in any available spot on the boat, with or without a rod in hand.