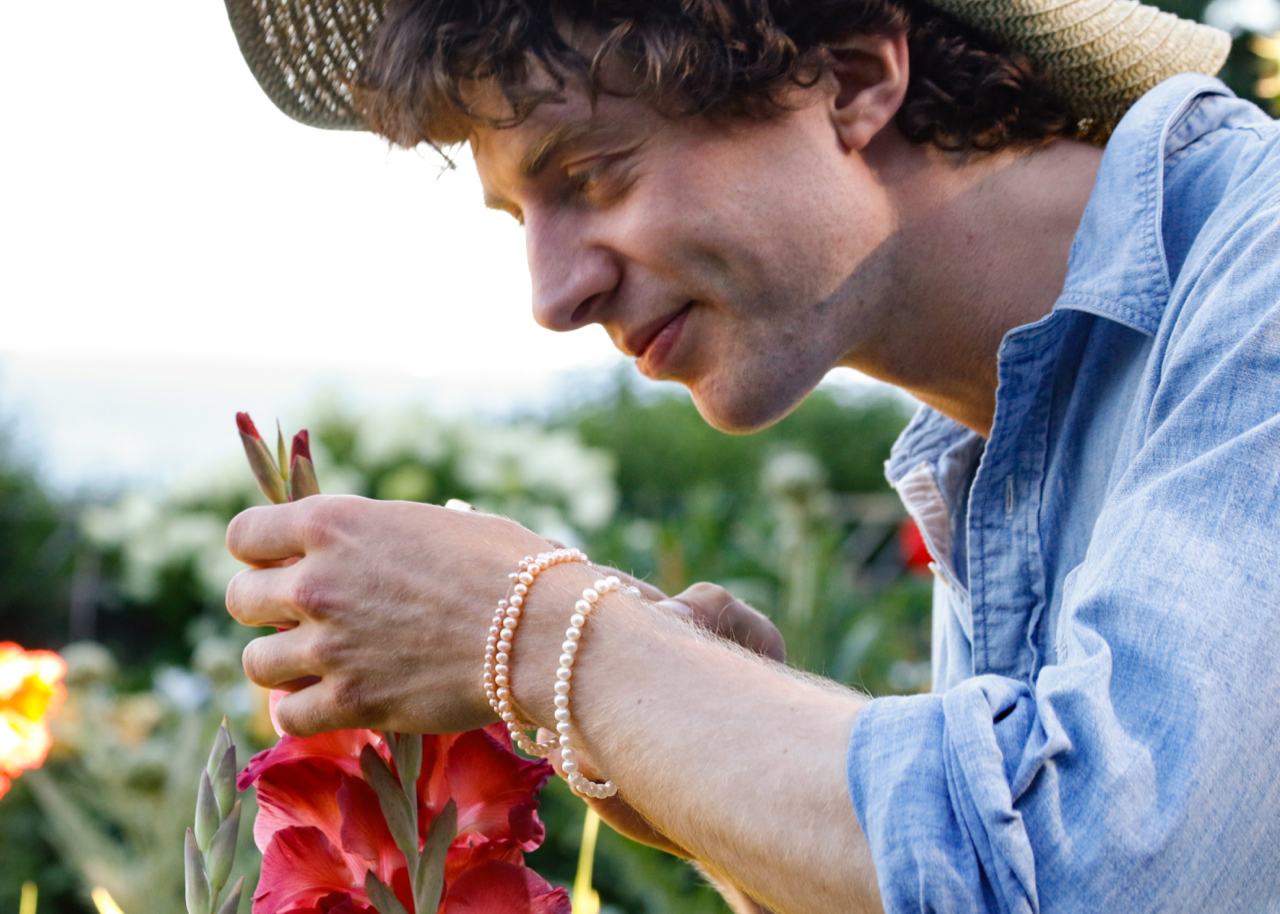 Merlin Sheldrake is a biologist and a writer with a background in plant sciences, microbiology, ecology, and the history and philosophy of science. He received a Ph.D. in tropical ecology from Cambridge University for his work on underground fungal networks in tropical forests in Panama, where he was a predoctoral research fellow of the Smithsonian Tropical Research Institute. Merlin's research ranges from fungal biology, to the history of Amazonian ethnobotany, to the relationship between sound and form in resonant systems. A keen brewer and fermenter, he is fascinated by the relationships that arise between humans and more-than-human organisms. His book, Entangled Life: How Fungi Make Our Worlds, Change Our Minds, and Shape Our Futures is available in North America starting May 12.
3 words to describe Nature?
All. Inseparable. Entangled. 
3 things Nature taught you?
Wonder
That there's no such thing as things, only processes
To forget where I start and stop
3 most treasured Nature spots?
Hampstead Heath, in London
The arbutus-covered coastal bluffs in British Columbia, Canada
The ancient oak woodlands in Devon, UK
When you look at the ocean, it makes you feel…?
Small
When you see a forest, it makes you feel…?
Relieved
When you see a volcano, it makes you feel…?
Curious
When you see a sunrise or sunset, it makes you feel…?
Open
When you hear thunder, it makes you feel…?
Excited
When you hear the wind howling, it makes you feel…?
Exhilarated
Are you an Ocean, Mountain, Forest, or Desert person?
Forest and ocean 
On a scale of 1 to 10, how important is Nature to your well-being?
10 
Share with us a childhood nature memory?
In the autumn I used to make piles of fallen leaves and lie inside them, absorbed in the smells and the damp. These experiences ignited my interest in the astonishing organisms that oversee decomposition – and which too easily escape our notice.