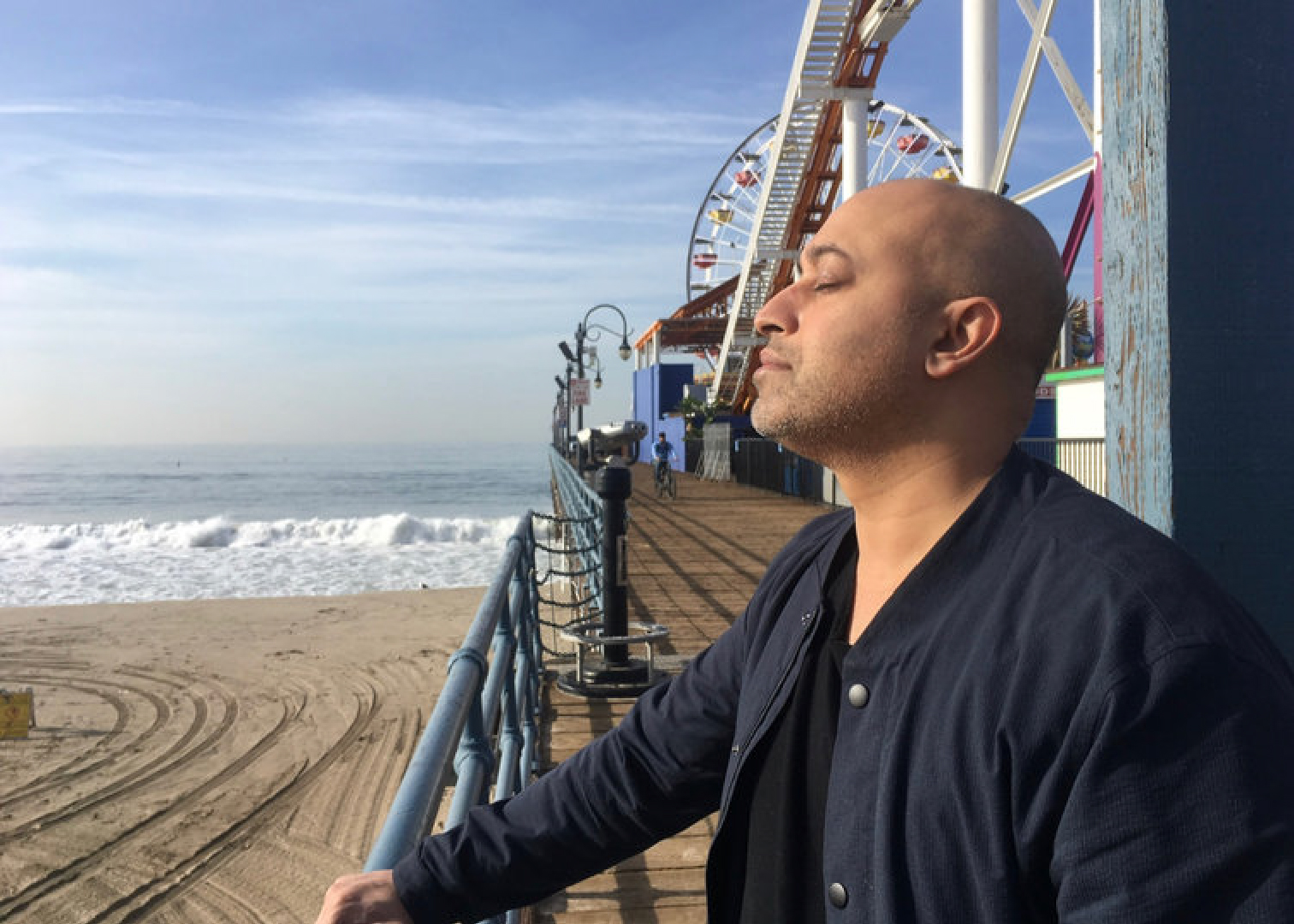 Sharad is the co-founder of media company Kharé Communications. Beside creating content for companies such as Indochino, Innovative Fitness, Microsoft, Goldcorp, UN Women, Emily Carr University, Oncosec, Draper University, TEDx, Rick Hansen Foundation, Arkay Packaging and many others, he has been producing legacy documentaries and interviewing some of the world's most interesting individuals. His infectious positive energy and communicative talents has allowed to sit down with people such as His Holiness the Dalai Lama, Meryl Streep, Helen Mirren, Jack & Suzy Welch, Chip Wilson, May Musk, Dr. Ron Burnett, Tim Draper, Bing Thom, and many more.
Sharad has a Masters in Communications and coaches storytelling & branding to leaders in private industries and public companies.
He is the co-founder of "The Indigenous Collective" and has been a prolific collaborator with the Indigenous community, directing and producing video projects that capture First Nations stories and culture. His past projects include the documentary Breaking Down Walls, Building Bridges (BCIT), Diversity Circles project video series, James Hart: The Dance Screen (Vancouver Art Gallery, and an Indigenous-women awareness video featuring Ellena Neel (BWSS).
Sharad is currently the President of TIE Vancouver, a global entrepreneur group that mentors and advises some of the most active entrepreneurs in the world.
3 words to describe Nature?
GREEN, BLUE, GOLDEN
3 things Nature taught you?
EVERYTHING HAS LIFE
WE MUST FEED THE EARTH AS WE FEED OUR OWN BODIES
THE SUN IS LIKE A GOD TO ME
3 most treasured Nature spots?
SANTA MONICA PIER
THE BEACHES OF GOA
DEER LAKE WHERE I GOT MARRIED
When you look at the ocean, it makes you feel…?
CALM AND RELAXED
When you see a forest, it makes you feel…?
LIKE EXPLORING
When you see a volcano, it makes you feel…?
LIKE I AM SO SMALL IN COMPARISON
When you see a sunrise or sunset, it makes you feel…?
LIKE I AM CLOSE TO GOD
When you hear thunder, it makes you feel…?
ANXIOUS FOR THE NEXT ONE TO COME
When you hear the wind howling, it makes you feel…?
LIKE THE AIR HAS LIFE
Are you an Ocean, Mountain, Forest, or Desert person?
OCEAN
On a scale of 1 to 10, how important is Nature to your well-being?
10
Share with us a childhood nature memory?
WHEN I WAS YOUNGER WE HAD A FOREST CLOSE TO OUR HOME. MY BROTHER, MY NEIGHBOURS, AND I WOULD EXPLORE IN THEIR WITH OUR BIKES AND PRETEND WE WERE CHARACTERS OF THE HOBBIT. WE WOULD ALSO SEARCH FOR ANIMALS THAT LIVED THERE BUT WE NEVER FOUND ANY.