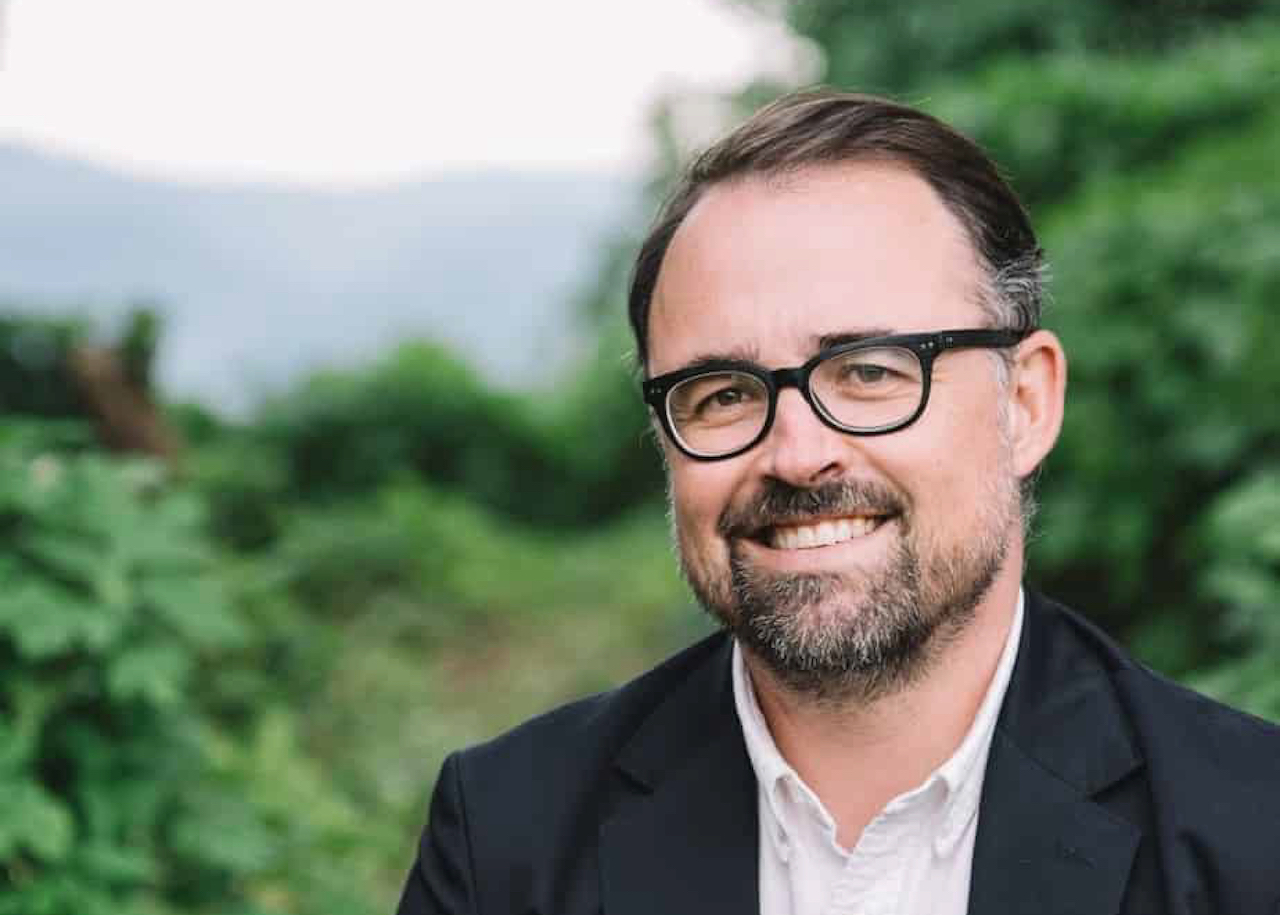 Kelly Alvarez Doran is an architect and climate activist. A native of Winnipeg – Kelly has learned and worked across the world over the past two decades and currently calls London, UK home. Professionally Kelly has worked with MASS Design Group (Kigali), SvN (Toronto), and WilliamsonWilliamson (Toronto), and Severson Monteyne (Winnipeg). His focus on climate-positive design architecture and the disproportionate impact the built environment has on climate change has shaped his design approach. He has led the design of award-winning projects – notably Munini District Hospital and Rwanda Ministry of Health's Typical Hospital Plans; the headquarters for both One Acre Fund and Andela in Kenya; and the Rwanda Institute for Conservation Agriculture. Kelly is a graduate of the University of Manitoba, the University of Toronto, a recipient of the Canada Council's Prix de Rome for Emerging Practitioners. He is a Visiting Professor at the University of Toronto and has previously held teaching positions at The Bartlett, Harvard University, and the University of Waterloo.
3 words to describe Nature?
Replenishing. Complex. Intrinsic
3 things Nature taught you?
We are all intrinsically connected – socially, biologically, and ecologically. 
Nature's nature is to constantly adapt – it will outlast humanity. 
We are a part of nature and thrive when working within the natural systems we emerged within.
3 most treasured Nature spots?
Manitoba's Prairie grassland
An Algonquin Park campsite
An Essex estuary
When you look at the OCEAN, it makes you feel…?
Connected to the power of nature.
When you see a FOREST, it makes you feel…?
Closer to the endless cycles of growth and decay.
When you see a VOLCANO, it makes you feel…?
Like an inconsequential collection of biological material.
When you see a SUNRISE or SUNSET, it makes you feel…?
Connected to the cosmos.
When you hear THUNDER, it makes you feel…?
Nostalgic for a prairie thunderstorm
When you hear the WIND HOWLING, it makes you feel…?
Nostalgic for a prairie winter's night 
Are you an OCEAN, MOUNTAIN, FOREST, or DESERT person?
Prairie
On a scale of 1 to 10, how important is Nature to your well-being?
8
Share with us a childhood nature memory?
Endless hours spent traveling across the prairie to the small farming community where my grandparent's lived – looking out the car window at the long, flat, prairie horizon and the ocean of different colors across the fields, meadows, ditches, and forests along the way has created a deep appreciation for how much we've transformed the landscape to our own ends, and how we must now break out of the mindset of dominion and return to one deeply connected to the natural rhythms and cycles of the landscapes we inhabit.